Generation Vote Green
16 March 2015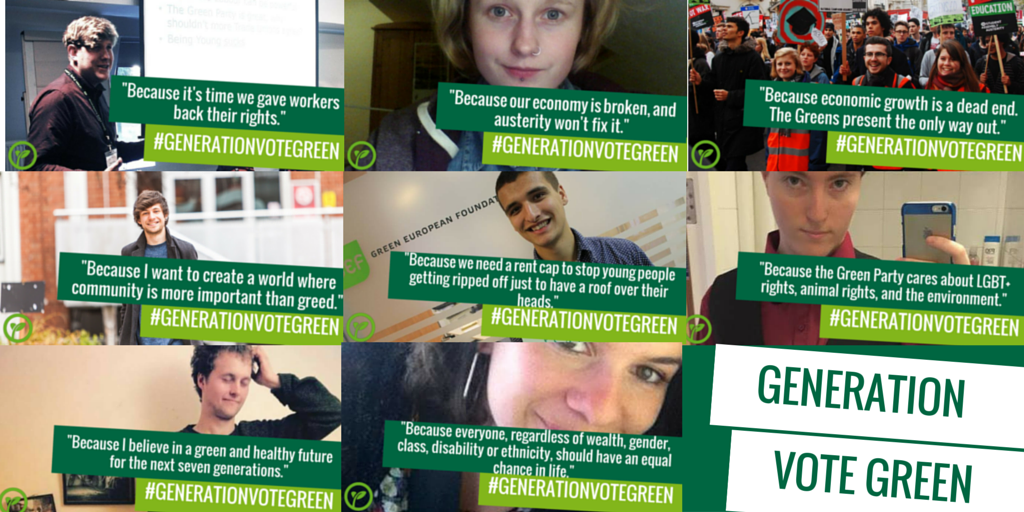 Today we launch Generation Vote Green, our General Election campaign to get young people engaged, empowered - and voting.
Young people and students have the power to swing this election. In key seats such as Brighton Pavilion, Bristol West and Norwich South, it's up to us to elect Green MPs. But this government has introduced new voting rules, causing an estimated 920,000 people to drop off the electoral register - so we have a real challenge on our hands.
From now until the election, we'll be co-ordinating Action Days across the country to drive voter registration and promote Green policies; supporting local groups to provide training for activists and candidates; and running digital campaigns to create debate and engagement on real issues.
What you can do: 
Join your local group for a canvassing session: there's always training for first-timers, and canvassing is the best possible way to start a conversation about politics.
Run a voter registration drive on your campus or in your area: getting young people registered is a key priority at this election. People can register online here - on a tablet, laptop or smartphone - or by post. You can download paper forms here.
Join the conversation! Tweet or post questions, answers or thoughts on politics and the election using #GenerationVoteGreen, and become part of a UK-wide youth debate on the issues that are important to you.
We have seven regional groups, and they'll all be co-ordinating campaigning and activities during the campaign. See what your region has planned:
In April, we'll be launching a full Youth Manifesto, detailing the Green Party policies that will make a real difference to young people's lives - so watch this space!
Young Greens of England and Wales RSS Feed